Buy a Good European Violin from an Established Violin Shop in Vancouver - Handmade in Romania - Gliga Violins Canada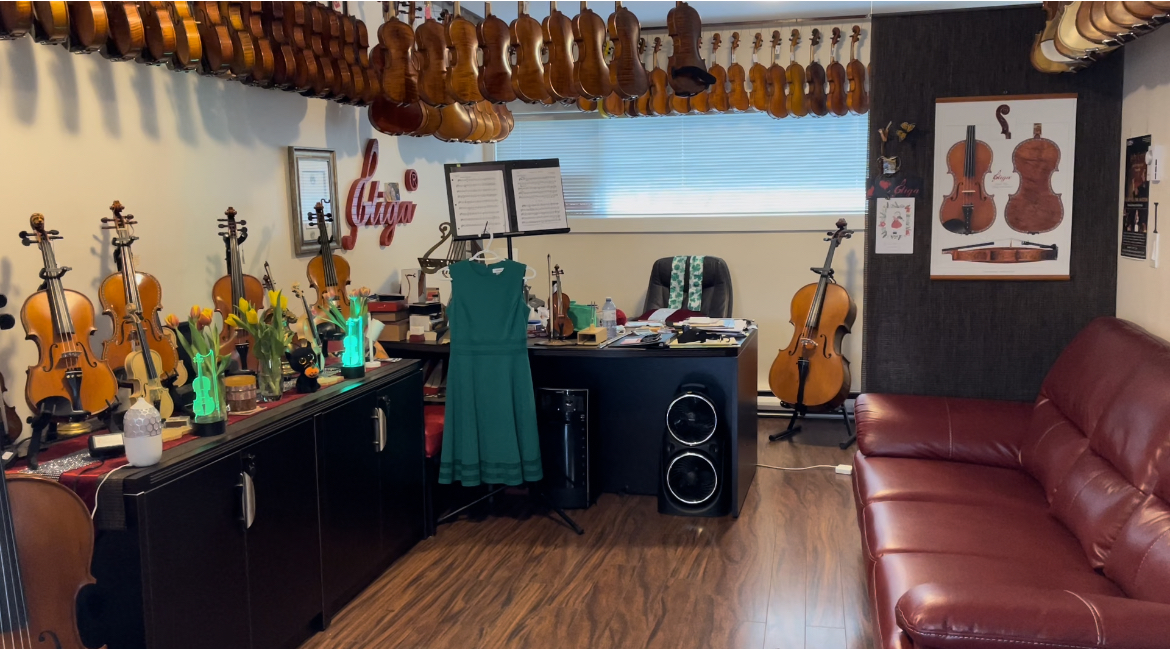 Gliga Violins Canada, a violin store in Vancouver, is a wonderful place where you can buy a handmade European violin. Wether we are near you or far away, we can help you find a violin that will resonate with you. We carry one of the most trusted European violin brands and offer excellent customer service.
Direct from the master violinmaker Vasile Gliga, we bring to Canada excellent European violins and the best Romanian stringed instruments. Gliga Violins Canada is a specialized violin shop located in West Vancouver, BC. Our violin store features high-quality and competitively priced handmade violins, violas and cellos. We also carry a good selection of related accessories, such as cases, bows, strings, shoulder rests, and chin rests. 

All our instruments are available for all age groups and skill levels. Our violin shop offers the entire spectrum, from small size violins for children to specialty instruments for adults. Regardless of what instrument you need, a violin for beginners, an intermediate violin or an advanced violin - we have it.
Where to buy a violin? Visit our violin shop in person or buy a violin online.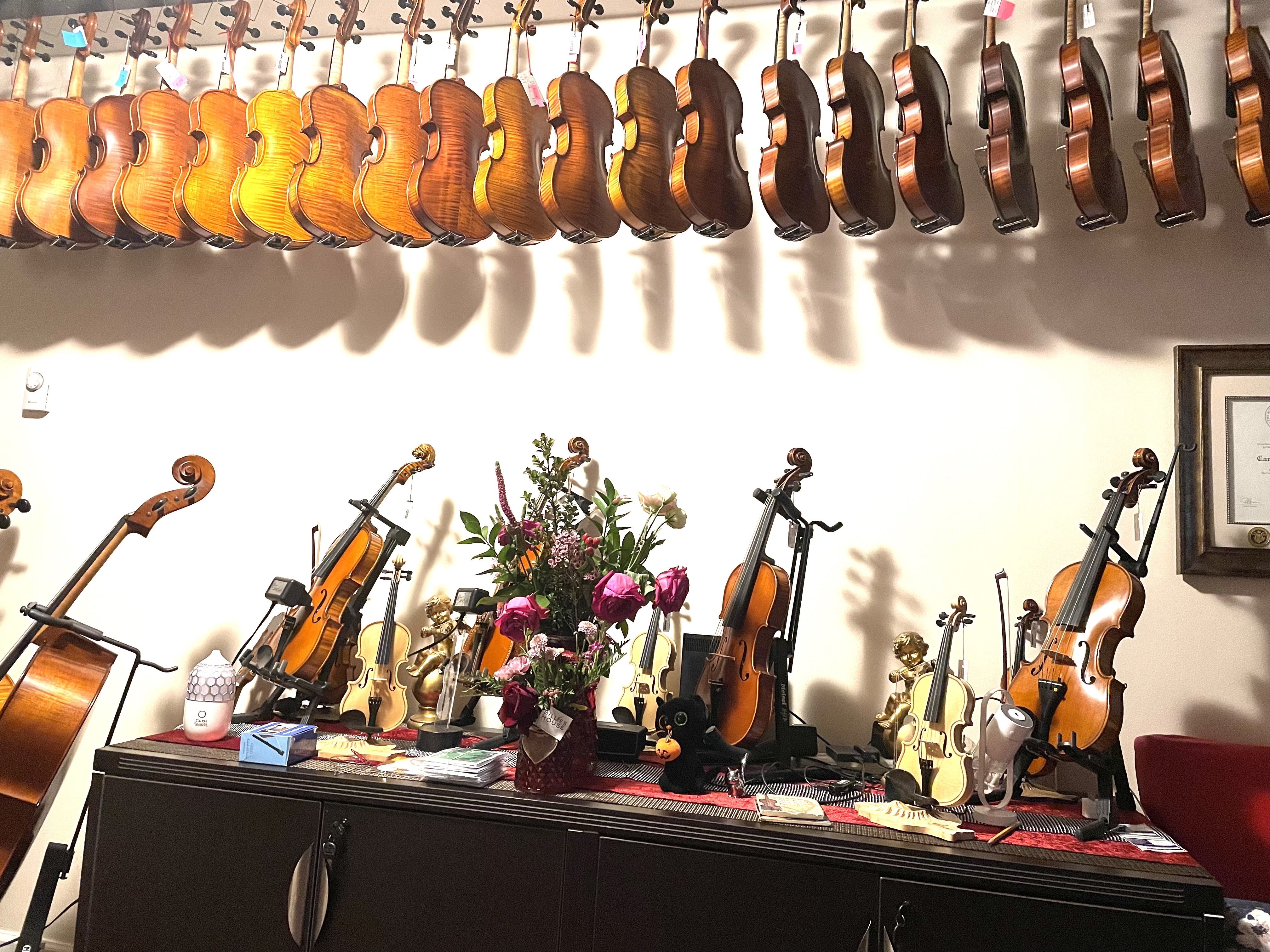 Our violin store is a magical place where dreams of concert halls and thunderous applause greet each player as they walk in. The violins we sell in our store are magnificent examples of old world traditional violin making skills combined with all the technical advances of modern day manufacturing.
Come visit our Gliga violin store in Vancouver, BC and discover your own inner violin virtuoso. Gliga violins have been played by many of the great contemporary violin players from all over the world. The universal appeal of these instruments is the handcrafted architecture that produces rich tones and soulful nuances, suited for all levels of playing.
The wonderful instruments you get to try in our violin store are the result of many factors, interlaced together. They are the result of years of expertise in traditional craftsmanship. Also, special raw materials and finishes that glow with lustrous effects make good players great and great players magic. However, the real secret of the Gliga family of incredible violin productions is distilled to one word: PASSION. 
Romanian resonance spruce and flamed maple - Gliga violin store in Vancouver
Romania is a country of abundant beautiful forests. Consequently, for many generations, the tradition, skill and art of crafting fine wooden instruments have defined the Romanian soul. The critical ingredient that made the birth of such art possible is the abundance of flamed maple and resonance spruce. The flamed maple is the striking curly wood of choice for the back of violins. The resonance spruce is used for the tops of the violins and defines the voice of a instruments. 
Violin makers from all over the world have high regard for the Transylvanian forests near the Gliga factory in Romania. The entire area, named "The Italian Valley" got its name from travelling Italian luthiers from Cremona. According to local legends, they have journeyed there in search of the perfect wood for their violins, following rumours of spirited and magical forests in the Transylvanian mountains. Cremona is a town in Italy home of the fathers of the violin: Amati, Guarneri and Stradivari. Gliga has access to the same wood that the great violin makers of all times used for their violins. 
Violin shop featuring European violins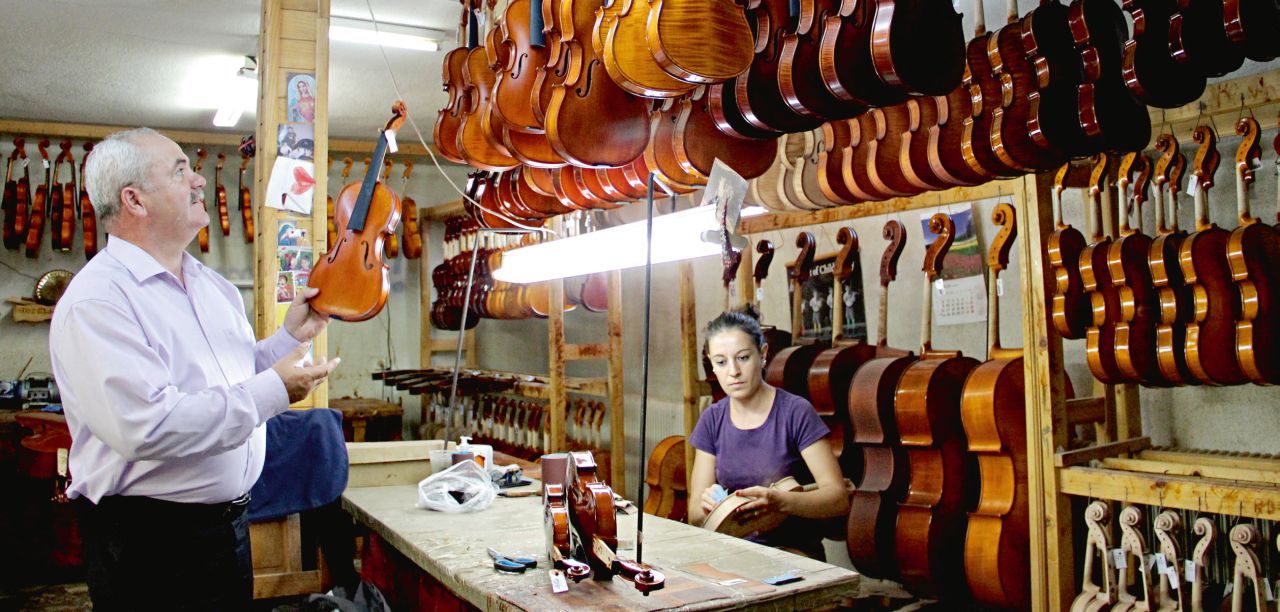 Vasile Gliga is Romania's pioneer in contemporary violin making. Since 1991, he created one of the most trusted European violin, viola and cello brands under the GLIGA label. To emphasize, beautifully selected wood, impeccable craftsmanship, beautiful tone, large variety and affordability and key attributes of the Gliga instruments. Today, these wonderful instruments are available in the Gliga violin store in Vancouver, Canada, ready to fill open hearts with a passion for music. 
We would like to extend an invitation to beginners, intermediate and advanced violin students to visit our violin store. Without a doubt, we will be happy to meet you and introduce you to our instruments, in hope that one of our violins will strike a chord with you heart.
If you are a teacher, we invite you to stop by and experience our instruments first hand. Also, if are open to more students, we welcome you to list your studio in our violin teacher's directory. This is a free listing. We built this directory in response to our customers, advanced or beginner violin students looking for a violin teacher nearby.
We invite you to visit our violin shop in West Vancouver to feel and hear the quality of our instruments first hand.
Gliga Violins Canada
18-636 Clyde Ave.
West Vancouver, BC V7T 1E1
778-280-8035
"By any measure, a violin is a thing of beauty, an object of extravagant curves and burnished surfaces, fragile and delicate in the hands yet powerful enough to fill a hall with soaring sound. But not all violins are created equal. . . "
~ Introduction to Violin Masters "Two Gentlemen of Cremona"