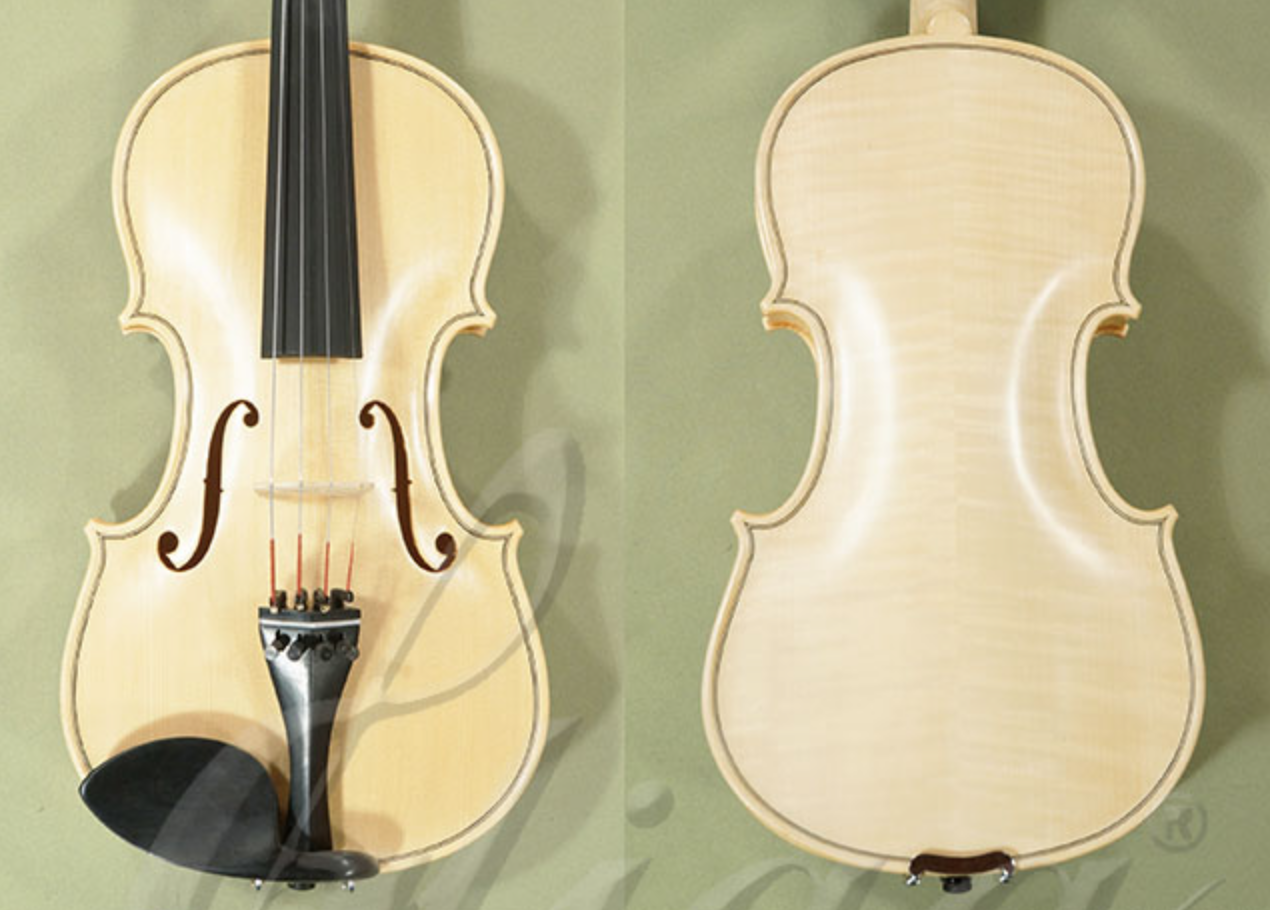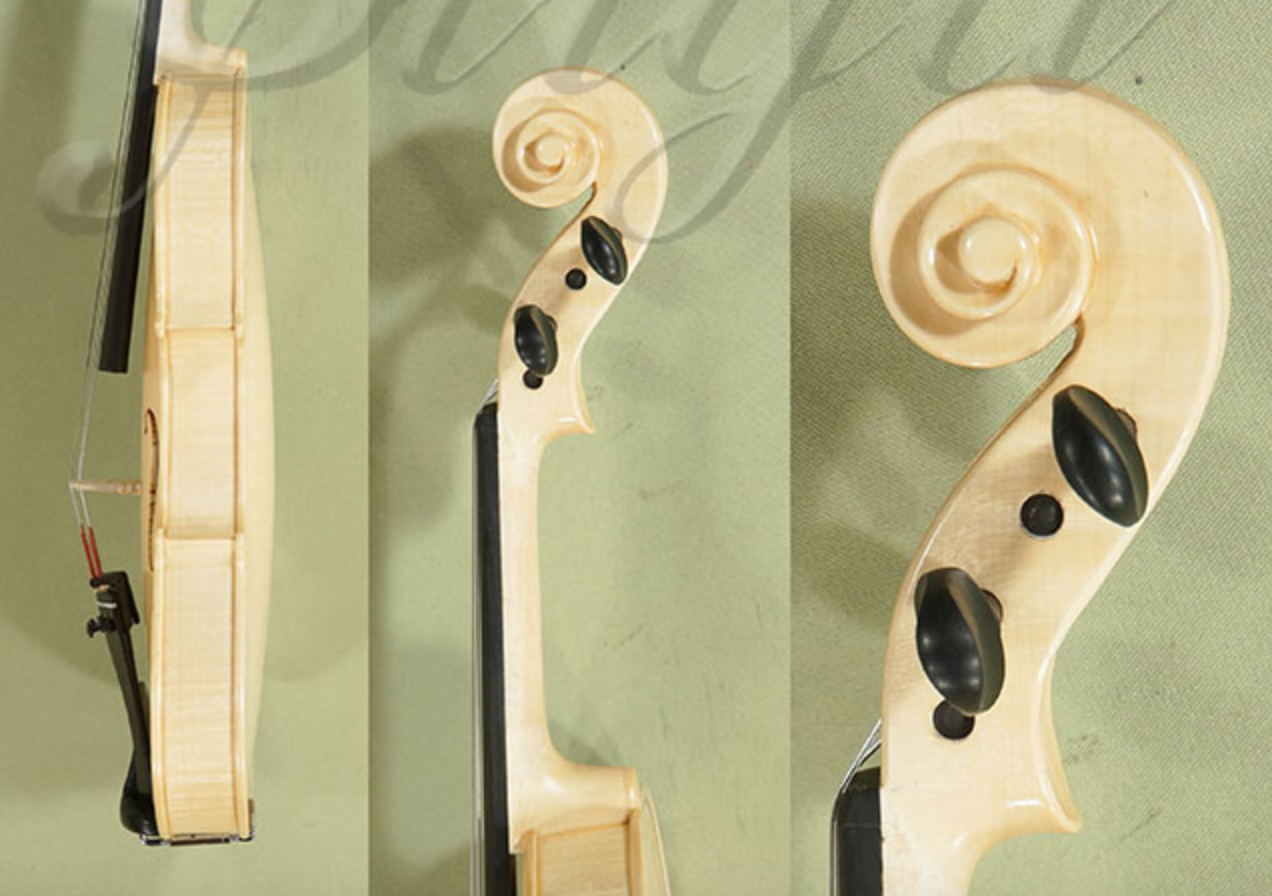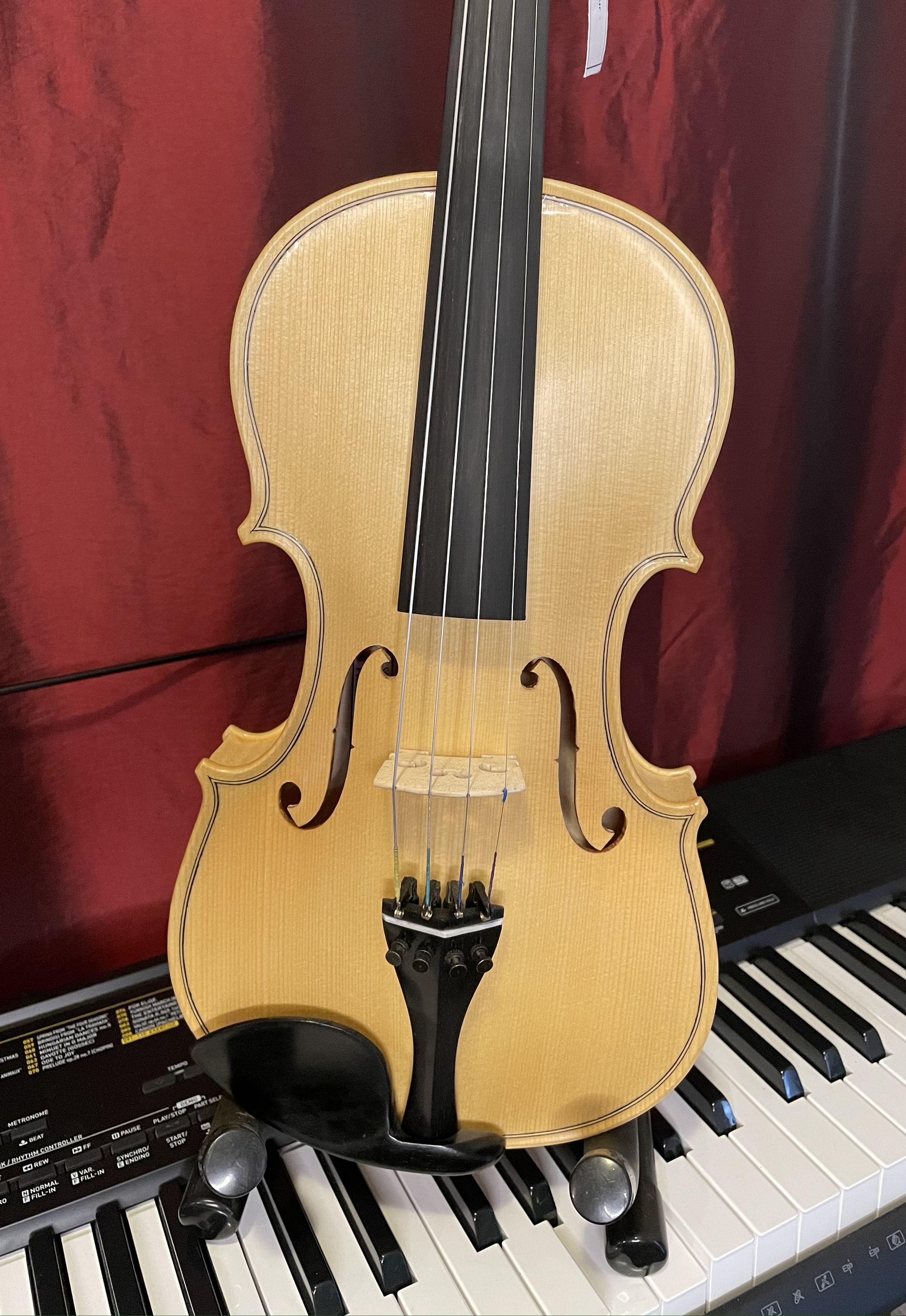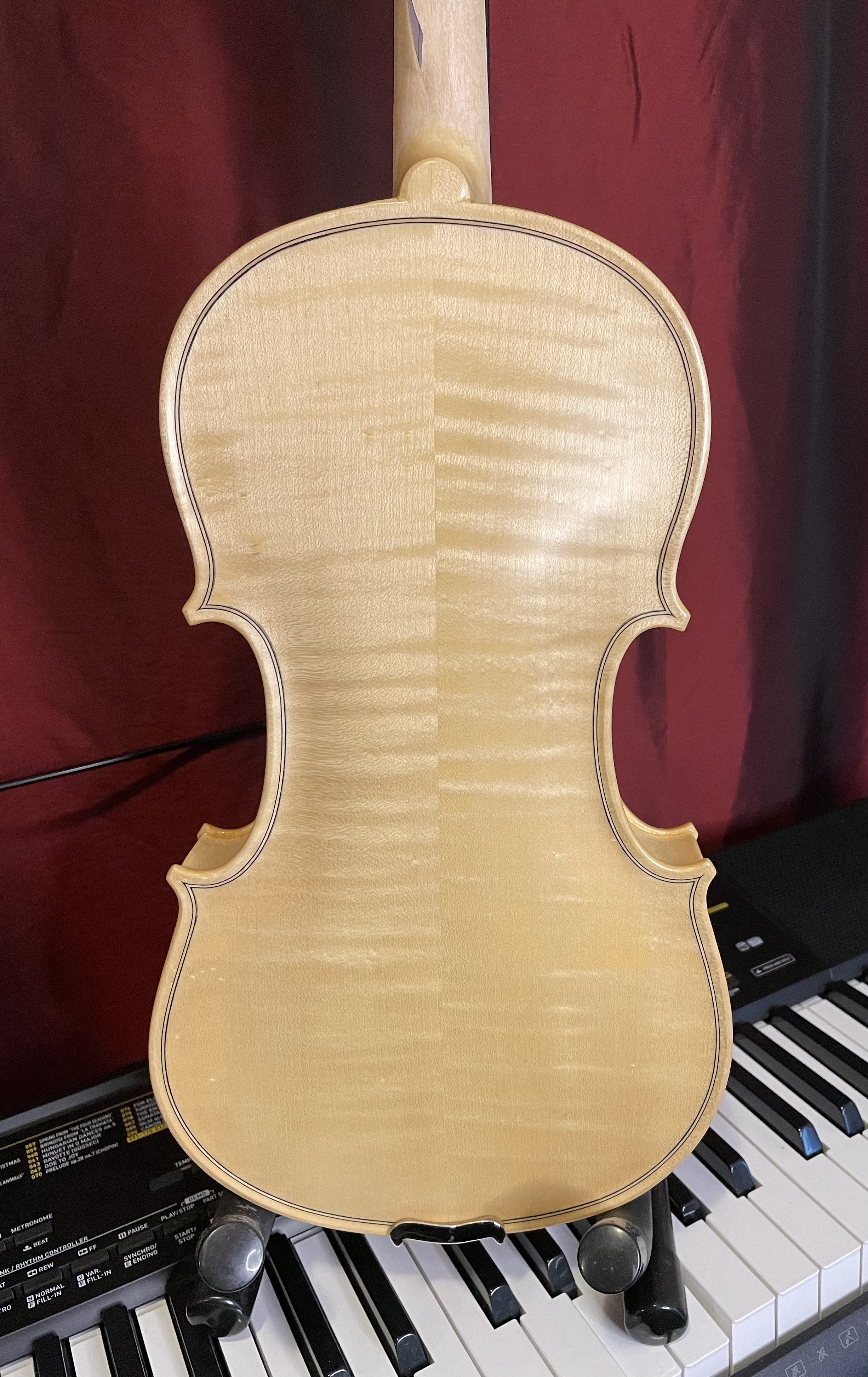 4/4 Intermediate/Advanced Level 'GEMS 1' Elite White Violin - Transparent Oil Varnish - Natural Wood Colour Finish - C9801V
Other details:
Code:
C9801V
Size:
4/4
Top:
Solid Carpathian Spruce
Back:
Solid Carpathian Flamed Maple
Sides:
Solid Carpathian Flamed Maple
Neck:
Solid Carpathian Flamed Maple
Pattern:
Stradivari
Finish:
Oil
Handmade in Romania - Professionally Set-Up - Ready to Play - Warm Sound
A Violin As Unique As You Are!
This violin is set up with Thomastik Dominant strings and a standard tailpiece with 4 fine tuners. To change these settings, use the options at the top of the page. To select a case and a bow go to the top left menu and choose these items independently, or you can use these links for a 4/4 violin case and a 4/4 violin bow. All items will be shipped at once, in the same package.

The 4/4 Gems 1 Violins are a perfect choice for advanced players, intermediate level violin players, beginning violin players who want to start with a higher quality instrument, and beginning adult amateurs who want to learn how to play the violin as a hobby.

The combination of woods that is used at the manufacturing of this violin is as follows:

- Solid Carpathian Resonance Spruce (Latin name: Picea Abies (L) Karst) - used for the top plate of the instrument, the bass bar, the blocks, the corner-blocks, the linings, and the sound post.

- Solid Carpathian Flamed Mountain Maple (Latin name: Acer Pseudoplatanus L.) - used for the back plate of the instruments, the neck, the scroll, the peg box, the ribs, the bridge, and sometimes the accessories.

- Ebony (Latin name: Diospyros sp.) - used for the accessories: fingerboard, pegs, top nut, purfling, chinrest, tailpiece, the saddle, and the end pin.

The Anatomy of a Violin


All our instruments come with a 7-day trial period. The trial period begins on the day of delivery. You may return all items you purchased within 7 days of delivery. A refund will be processed promptly, as soon as the items reach our office in Vancouver. The items must be in the same condition in which they were when received.